June 10th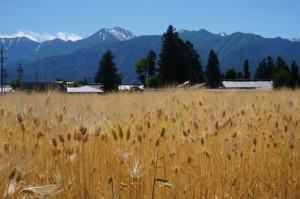 Now, it is the season of wheat harvest. We Japanese say this season "wheat autumn".
In Azumino area (around here), there are many kind of farms such as rice, wheat, buckwheat, apple, etc. I think it is very interesting to find your original view point.
You can rent a bicycle without charge in our Azumino-Ikeda guesthouse. I think it is very useful to enjoy finding your view points!