Start here at 8:35 is my recommendation.
I take you to Akashina station with guesthouse car.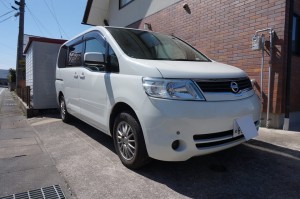 Leaving Akashina at 8:54 ,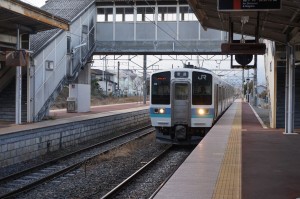 arriving Nagano terminal almost 10:00.
Go through the central ticket check, and turn left to east exit.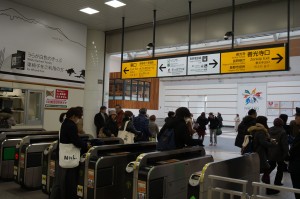 Go down stairs left side.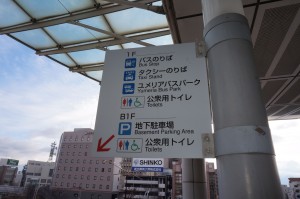 Ride the bus stopping at platform no.23 or 24.
(Asking to the bus staff is recommended.)
Leaving Nagano at 10:15.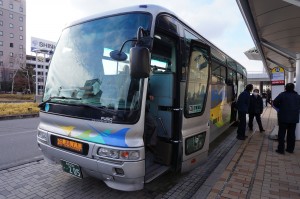 Arriving "snow monkey park" bus stop at 11:00.
Walking 30 minutes is required from this bus stop.
On the way to the monkey park,
there are many English signs for helping to go.
No need to worry about losing way.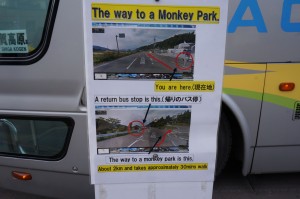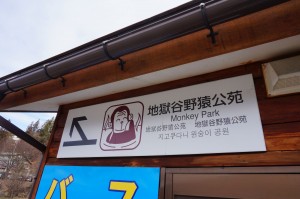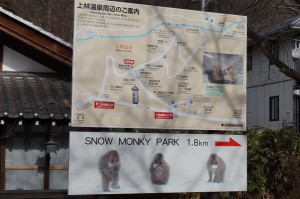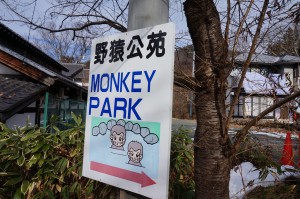 Arriving this gate almost 11:05.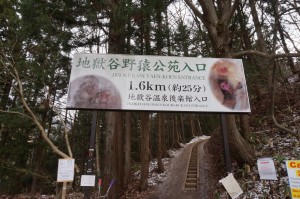 From this gate, the walking way is narrow and slippy.
Sporty shoes are recommended.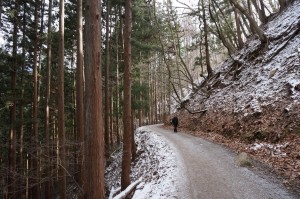 Finally, go upstairs and you find the entrance.
(almost 11:30)
500 yen for each person is required.
Some monkeys are welcoming you around the entrance!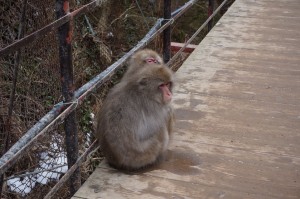 And some monkeys are relaxing in the bath!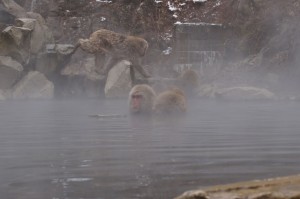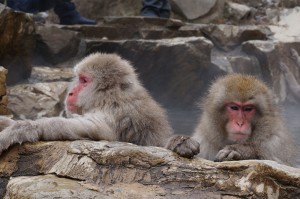 "Hmmmmm—–"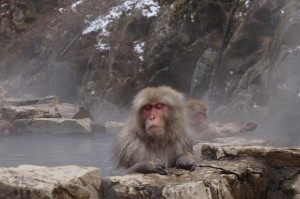 "How is live camera going on?"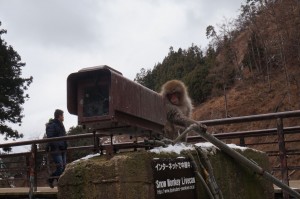 Humans and monkeys are going up on the same slope.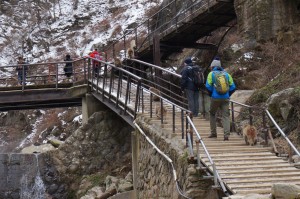 A baby monkey loves his(her?) mother.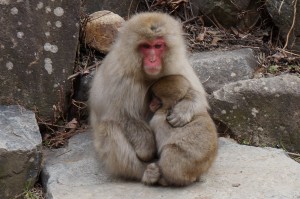 "Hold tight!"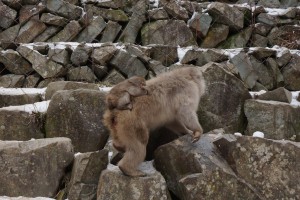 After enjoying, go back to the bus stop.
I recommend you to check the departure time of the bus
before you start walking to the park!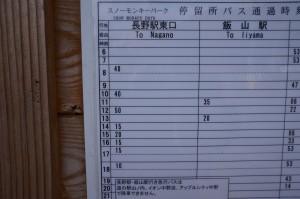 I arrived here at 13:00, just departed……..
Of course, I know some happening makes travelling more joyful, right?