Around the guesthouse, middle to late September is rice harvesting season.
Now you can see golden field from here.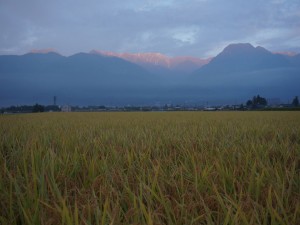 Nowadays, almost all works for harvesting has changed automatic,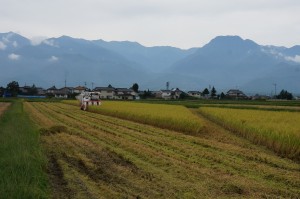 but around here, you can see traditional way to dry grains with sunshine.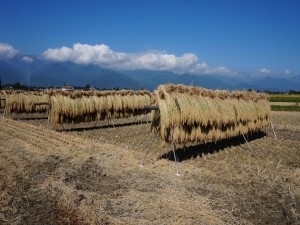 I hope you enjoy the pastral autumn view of Japan.