30th July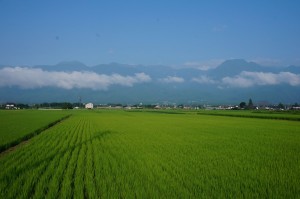 Rainy season "Tsuyu" has finished yesterday, And the summer has come.
It is very nice season to go trekking to Japan alps mountains, and enjoy rural view.
The height around here is about 500m above sea level, so 2-3℃ cooler than sea level area.
We are looking forward to meeting you, here Azumino !